Lockdown Activity Guide Week 7
May the force be with you, as this week saw Star Wars Day come and go. I hope that the force is still strong with you as we endure week 7 of lockdown but it seems the dark sides grip is loosening and we may soon be heralding in a new age. One we have not known since before 23rd March 2020.
We also have another bank holiday weekend to look forward to, with more good weather forecast and an announcement at the end of it on Sunday, which is what I'm sure we've all been waiting for, some insight as to when this will all end. Another week of lockdown means another Pepper activity guide. This week saw Star Wars day on 4th May so this weeks guide has an intergalactic theme as well as all the other little treats and treasures. If you've missed a week, you can see the back catalogue on our blog.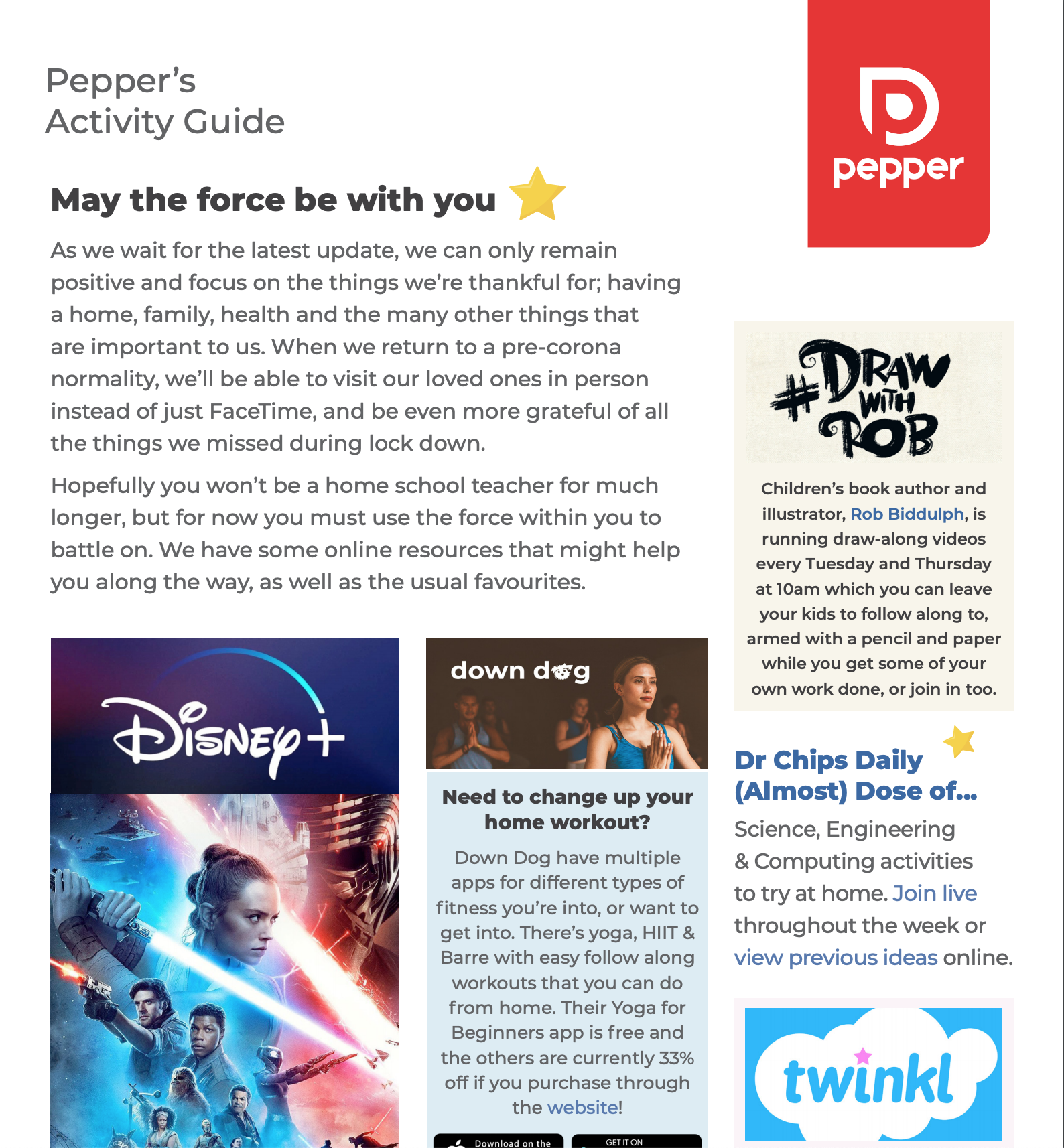 Photo by John Moeses Bauan